We take workplace safety seriously
Syndeticom is committed to the health and safety of all our workers and others – customers, suppliers, partners and community neighbours – that may be affected by our work activities. We comply with all safety standards and ensure we conduct all business activities in a responsible manner. We are committed to continuous improvement in all corporate health and safety operations within our offices and places of work.
Keeping our team in safe hands
Our people are our most important asset and their health and safety are of the greatest importance. From personal protective equipment (PPE) to safety documentation, it is our aim to always keep our employees safe, whilst at the same time, keeping the digital world turning for our customers.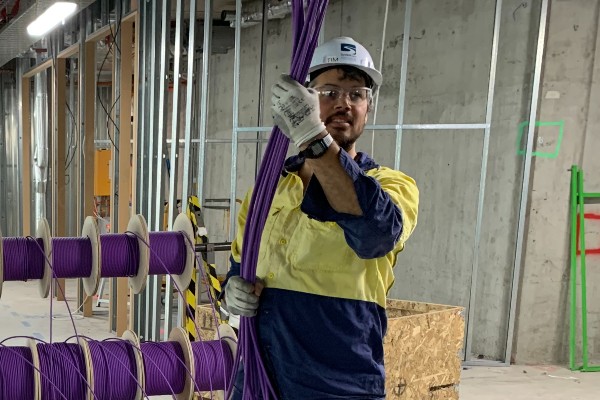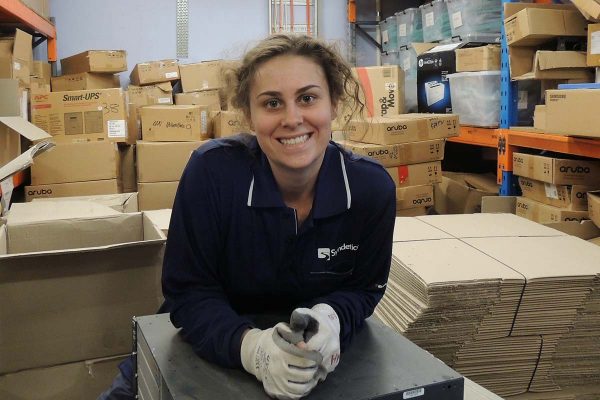 "Think smart before you start"
Syndeticom safety slogan
Safety first
Toolbox talks
Our Toolbox Talks meetings are a forum where any safety issues can be raised and addressed. These meetings promote safety culture and awareness, first aid and emergency procedures. Topics may even include incidents or near misses, with the results of the discussions and list of attendees recorded.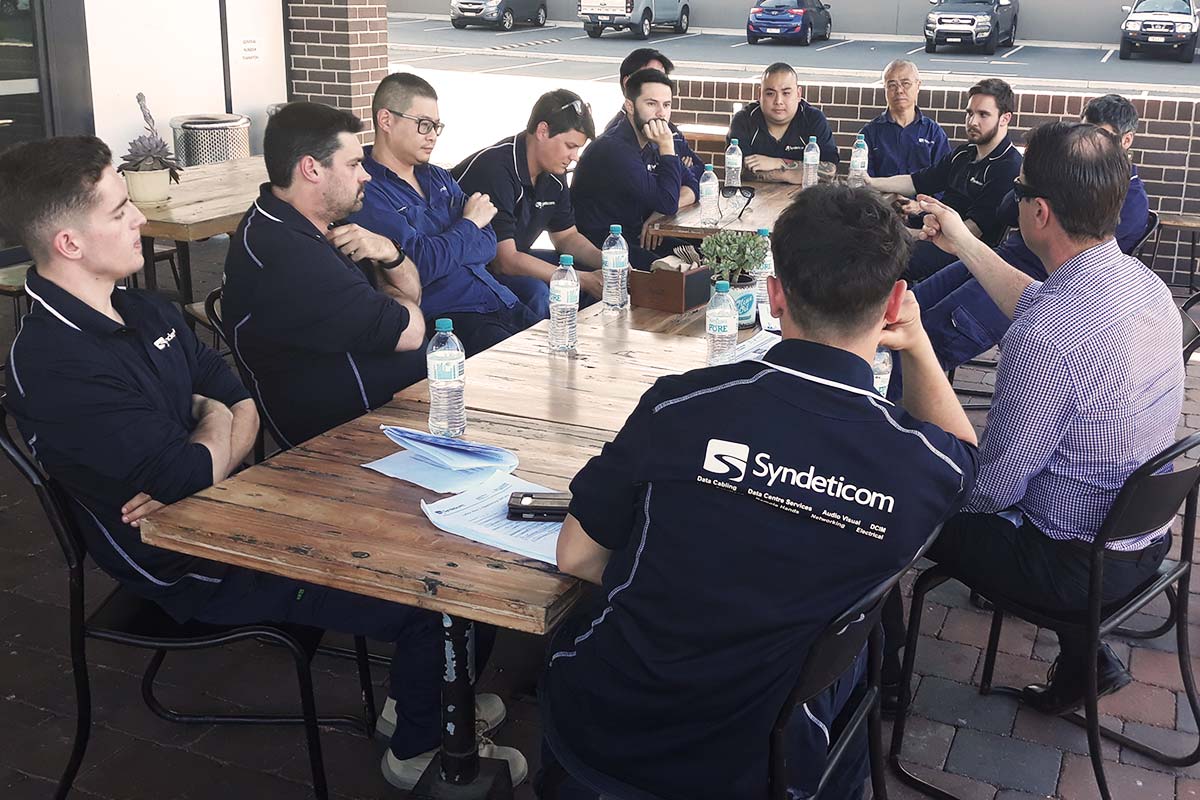 We live by our four core values, learn, think, grow, connect and we strive to offer forward-thinking technical solutions to achieve sustainable growth.
To bring the latest connectivity technologies to market whilst maintaining the highest levels of service and quality.
We will define the market-leading position by setting industry benchmarks for services, innovation and quality.