INDUSTRIES
Education
School's in, and it's better than ever. The educational institutes of today boast enhanced learning environments, integrated technology at student's fingertips and a network backbone so slick it runs like magic. Welcome to the schools and universities of today.
We provide a range of servicesfor the Education sector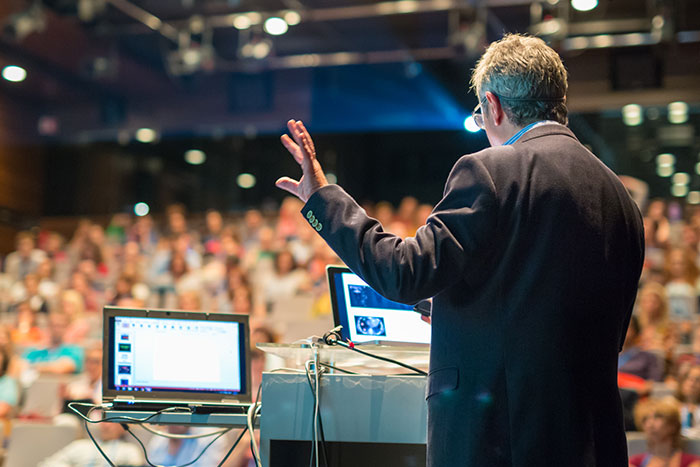 Future-proofing and planning
Digital Infrastructure Standards
A digital infrastructure standard package of documentation enables schools to gain a thorough understanding of their infrastructure requirements for all future builds and upgrades. The documentation prescribes basic standards for various installation types from AV, IT and networked devices through to any new build or classroom upgrade. This means that when teachers and students move about between classrooms or lecture halls, they experience the same simple, user-friendly equipment all across campus.
LEARN MORE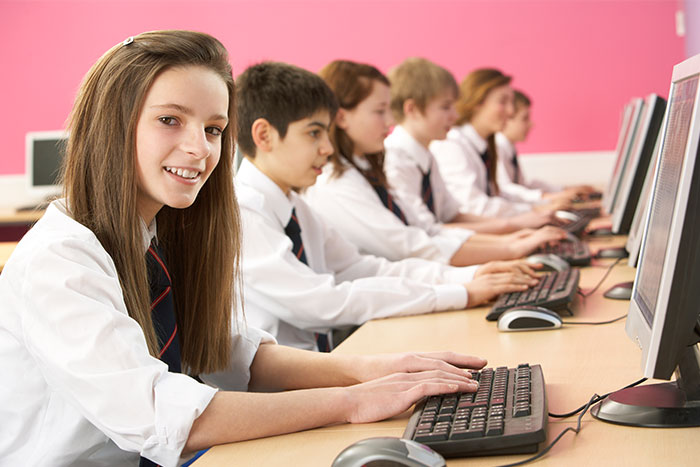 Revive existing infrastructure
LAN Remediation
Is your school or education campus currently suffering from network outages, unstable wireless, or delayed and confusing IT provisioning? Does the thought of trying to implement a new connection have your IT department cringing? Many of these problems are due to Local Area Networks that have been set up incorrectly, or perhaps have outgrown their initial design. Syndeticom can identify, upgrade and fix all your network troubles. Talk to us today to learn more.
LET'S CHAT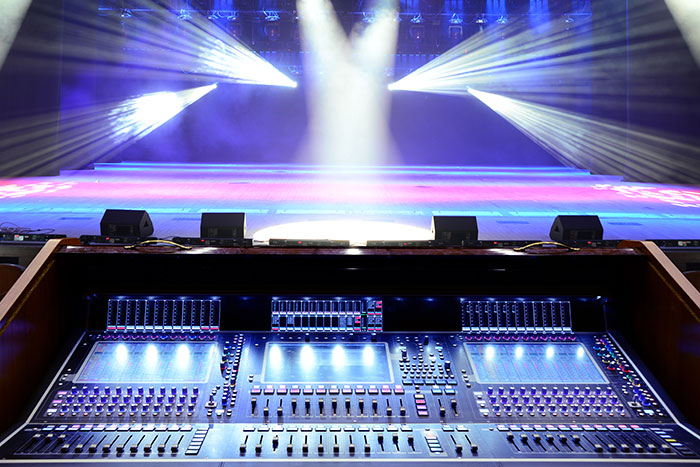 Next-level learning experiences
Audio Visual
Audio Visual has come a long way in educational institutes in a very short amount of time. Think state-of-the-art school halls and theatres, sound-proofed AV rooms for music experimentation, digital scoreboards on sports fields and digital billboards on school grounds. How about screens and cameras in food tech and creative classrooms that allow every student a close-up look at the teacher's demonstration? The possibilities are ever-growing in this fast-paced industry, and for many schools these Audio Visual integrations are already a reality.
LEARN MORE
DIGITAL INFRASTRUCTURE EXPERTS
Why choose us?
ABOUT US
Your trusted digital infrastructure provider
Syndeticom has worked with educational campuses both large and small, from rural schools to state universities. We've completed projects ranging from auditing and upgrades, network cabling and infrastructure management through to audio visual design and install.
Many of our clients return to us again and again, as we are one of the few industry providers that can offer such a broad range of services. This means our advice is often not related to a single service; we can cover a range of information and assist with integrated upgrades that will save schools time and money in the long term.
OUR VISION
Caring about the works we do
"Bringing the latest connectivity innovations and technologies to market with the highest level of service and quality, in a fun, energetic and cohesive team environment."
Customers
Feedbackand clients: