INDUSTRIES
Commercial
We've been delivering world-class tailored solutions to happy clients since 1992. From infrastructure and commercial fitout to phone systems, call centre solutions and audio visual design and installation, Syndeticom works with a range of private companies and corporations to deliver high-quality solutions.
We provide a range of servicesfor the Commercial sector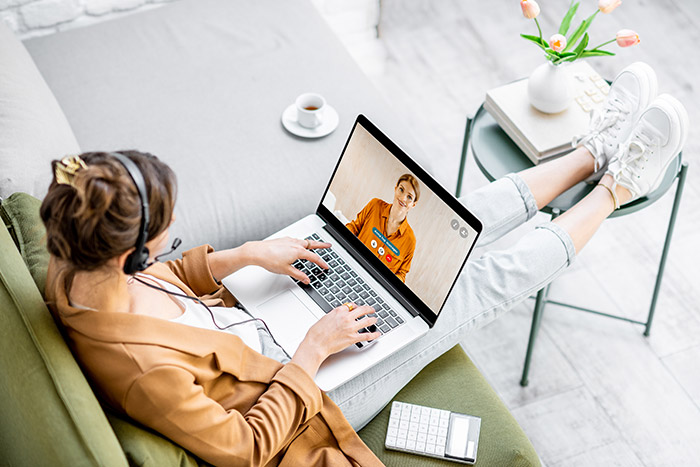 Running an online business
Cloud communications and cloud hosting
Not long ago, the option to work from home was a bonus, not an expectation. Post 2020, it is in all businesses' interests to have not only their communications platform but also their file-sharing up in the cloud, so that work can be accessed remotely. Not only can Syndeticom's technical voice team get your employees working from anywhere, we also are an Australian partner for 8×8, a Leader – for the ninth consecutive time – in the Gartner UCaaS Magic Quadrant.
LEARN MORE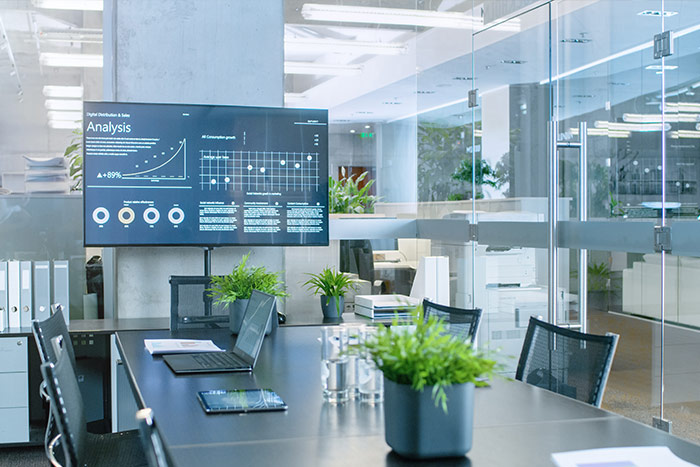 Technology to improve communications
Web-conferencing and video walls
Video walls and web-conferencing are two audiovisual solutions which have proven to be particularly effective tools in optimising communication. Video walls provide an excellent platform for grabbing the attention of a wide and diverse audience and web-conferencing is a fundamental tool for many businesses whose people rely on every day. Before you invest in new AV technology, it is necessary to find the right implementation partner. Here's how.
READ MORE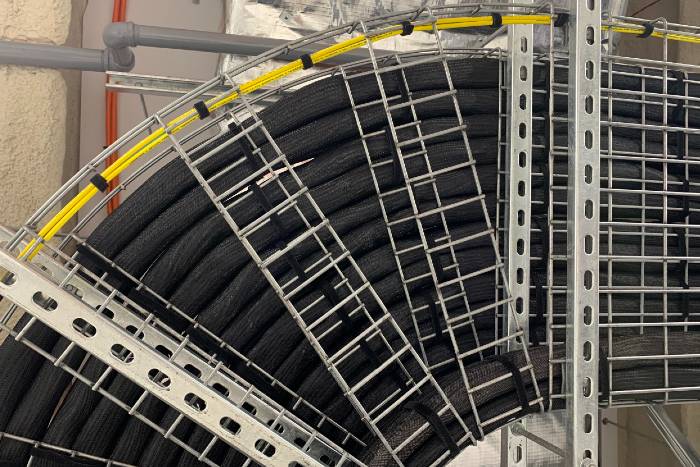 Infrastructure upgrade
Structured cabling
Whether it's the addition of a new data outlet or WAP, or a full redesign and re-cable of your building, office, warehouse or facility, we will deliver a cabling system fit-for-purpose. We are regularly trained in all the latest major structured cabling products to ensure a reliable infrastructure backbone which will future-proof your business.
LEARN MORE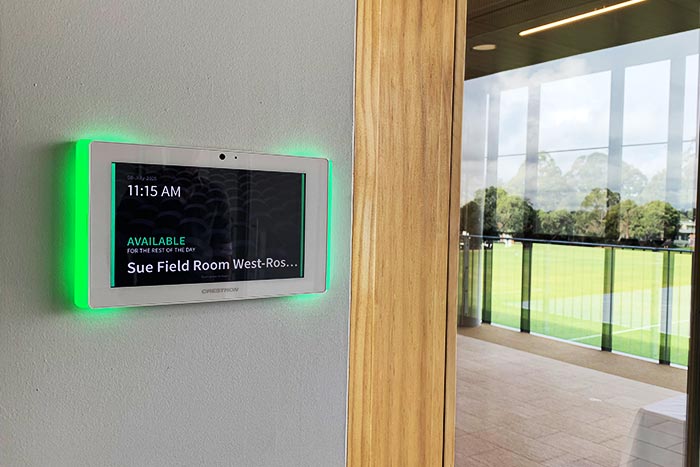 Next-level immersive experiences
Integrated Audio Visual
Audio Visual has come a long way in the commercial sector in a very short amount of time. Think state-of-the-art LED video walls in heavy traffic walkways, touch panel screens which inform users, sound-proofed rooms for quiet privacy, and digital billboards in outdoor spaces. The possibilities are ever-growing in this fast-paced industry, and for many businesses, these Audio Visual integrations are already a reality.
LEARN MORE
Commercial Sector
Our Expertise
Syndeticom has a high level of experience on both small and large-scale commercial projects. Here are just some of the things we specialise in:
Structured cabling installation and design

UPS installation and maintenance

General power installations

Switchboard upgrades

Metering alterations

Submain upgrades and installation

Lighting installation and design
Electrical design

Service and maintenance

Commercial fitouts

Audio visual integration

Voice solutions (PBX)

Call Centre solutions
DIGITAL INFRASTRUCTURE EXPERTS
Why choose us?
ABOUT US
The industry's trusted digital infrastructure provider
Syndeticom has worked with some of Australia's largest corporate organisations. We've completed projects ranging from telephony upgrades, network cabling and IT infrastructure management through to audio visual design and install.
Many of our clients return to us again and again, as we are one of the few industry providers that can offer such a broad range of services. This means our advice is often not related to a single service; we can cover a range of information and assist with integrated upgrades that will save businesses time and money in the long term.
OUR VISION
Caring about the work we do
"Bringing the latest connectivity innovations and technologies to market with the highest level of service and quality, in a fun, energetic and cohesive team environment."
Customers
Feedbackand clients: