SERVICES
Smart Buildings & ICN
Bringing energy management, safety, security, communications, lighting and all other building systems into a single platform.
LET'S GET SMART
Do you have multiple building control networks and systems? Or, do you use multiple vendors for each network and system? Perhaps you worry about the higher risk of insufficient security across all networks? If so, then now could be the time to consider a converged approach to managing your smart building.
Our converged approach is a single network for all systems which is centrally monitored and controlled. Using a single network will optimise building operations, maintenance and will ensure a more efficient and scalable network. And it will help to future-proof your building.
Smart Building & ICN Services
Structured Cabling
Our end-to-end cabling solutions for your building would be done to the highest of standards. Cabinets, racks, comms room cabling, looming, fibre, copper and coaxial cabling – whatever is needed, for the entire building. Modern structured ICN cabling linked to one single platform. Server infrastructure built to serve.
LEARN MORE
Smart Buildings
Converging disparate systems into a single network
Smart buildings can bring all of the below building systems into one centrally managed, intelligent control point.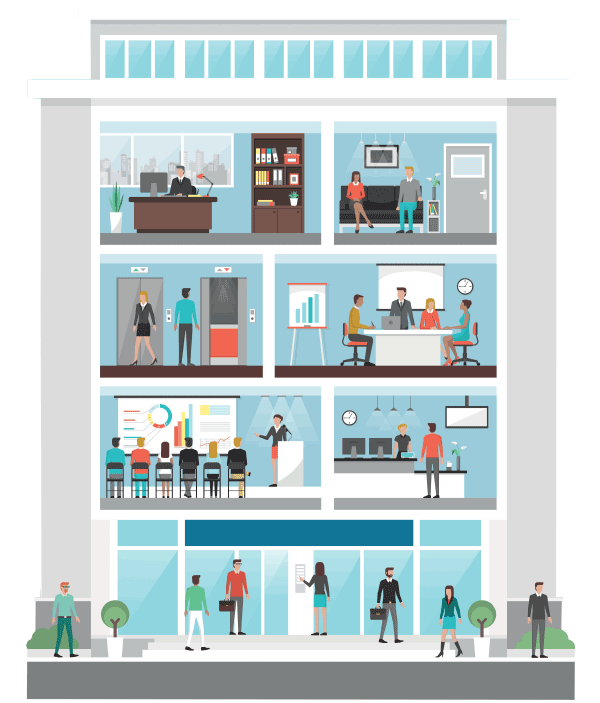 PARTNERS
Our Vendor Partners