CAREERS
Careers at Syndeticom
Four offices, three states, global connections. Find your perfect team within our growing organisation.
Everything you need to know
Is Syndeticom the right employer for you? We have a range of careers options within our growing organisation, with many different teams, departments and offices. Check out some of our frequently asked questions below.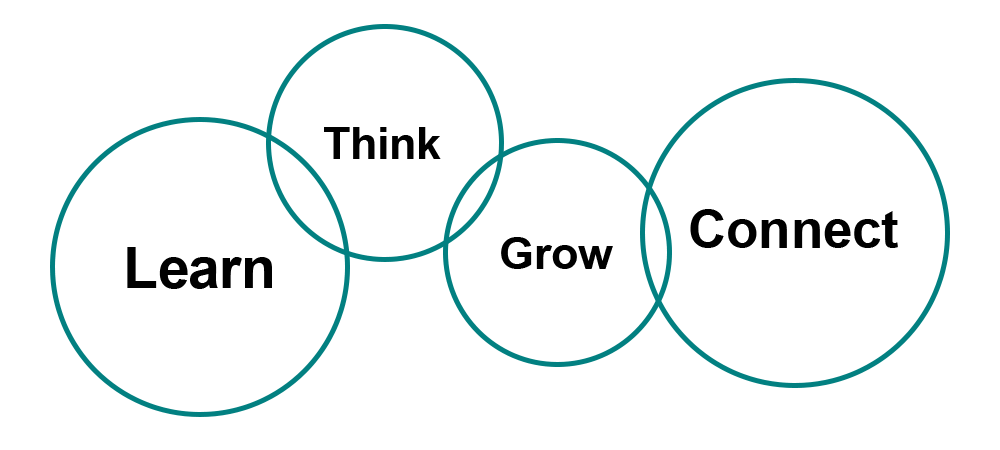 Frequently Asked Questions
Why should I consider working with Syndeticom?
Our goal is to be Australia's most dependable provider of digital infrastructure and to be trusted by our customers above any single competitor. We know that this goal will only be achieved by constant investment in our people. We consistently strive to build a formidable team of motivated professionals who love their jobs and insist on delivering nothing but the best for our customers.
For us, that is not just a company line. It's what we live by, and it's reflected in how much effort we put into creating the right work environment for our people. Here are some examples of what that looks like:
We understand that staff have their own career goals beyond just our company goals. We encourage everyone to run their own race, and if Syndeticom can be a tool for you to achieve your goals, then that is a win-win for us.
We encourage everyone to speak up, ask questions, get involved and to own their roles and responsibilities. As part of this, we apply the leader-leader approach across the entire business. That means no matter where you are working within the business, you are responsible for your actions – and we make sure you have the training and support to do so.
Your experience with Syndeticom will be different from day one. On arrival, you receive a personalised Syndeticom welcome pack. You will then complete a custom online induction, taking you through the history and values of our business, as well as the various elements of what we do and why we do it differently to others.
The people you work with have a lot to do with how much you enjoy your job, which is why introducing you to your new colleagues is very important to us. You will be personally introduced to all other members of your team and have a chance to get to know them a little. All new graduates and employees are welcomed to the business and introduced company-wide so that others are always looking out for you and can help you become part of the Syndeticom family.
We understand that people work better and do better jobs if they feel connected with their teams and clients. You will have the opportunity to connect with other team members in a number of social environments – from various organised social events to having lunch together in the breakout kitchen or working out together in the Balgowlah office gym. Syndeticom's environment also provides frequent opportunities to build connections with Senior Management. You will be part of a team in which all members are approachable and supportive and cultivate an 'open office' attitude.
You will never get bored! We have a variety of different business units that offer career progression and opportunities. If you have good ideas and a can-do attitude, we would love to hear them and allow you to develop those ideas.
You get to work with leading-edge technology. We are considered a leader in our field, exploring and introducing new initiatives and technologies into our industry. Examples range from robotics and glass core fibre technology in the data centre through to the latest AV presentation and teaching aids in the classroom. That means working with us gives you a chance to be at the forefront of these new developments.
You get to experience and benefit from our global network. We are a part of the LanTro Global Alliance, the largest communications alliance in the world. This network and our other international partner companies offer you global exposure, insights and experience.
What roles and talent will you be looking for in the near future?
We are a fast-growing business, always looking for people that want to perform at their best. To support our growth, we will be recruiting for several roles in the next 12 months, including Engineering Graduates, Project Managers, Supervisors, Technicians, Trainees, Estimators, and Sales Experts.
Visit our positions vacant page to see current openings and make sure you check back regularly for new roles.
What skills and experiences are you looking for when you recruit for the different roles?
Although specific skills and experiences vary by role, since we are a growing business with different departments we have requirements for a wide range of skills and experiences.
For example, we are always looking for:
Technicians/Supervisors who have a Communications Licence (ACMA) or Electrical Licence, with experience in corporate installations, schools or government work
Graduates with an Engineering Bachelor's degree in telecommunications or computer science (or a related area)
Project Managers who have an ACMA or Electrical Licence with industry experience. It is highly desirable to have Prince 2 training (or equivalent)
Check individual job ads to see what's required for a specific role.
What are the typical characteristics of the Syndeticom team which help you win and retain your customers?
Our customers value us because we're supportive, loyal, focused on quality and always work hard to deliver the best outcomes for them. We work as a team and get our different departments involved to present the best proposal and the right solutions to our customers.
They also like that we're easy to work with and like to have a bit of fun while on the job.
What would your staff say about working at Syndeticom?
Everyone's experience is different, but somethings our employees regularly say are:
That there are a wide range of opportunities for career development and training
That we have a supportive environment where everyone is encouraged to speak up and work with a certain level of autonomy (as appropriate to their experience level)
That it's a fun and friendly environment to work in
That we deliver excellent quality of work on high-standard jobs.
Our Human Resources Advisor, Martina Tercic, says "I often hear employees talk about how much they appreciate that we offer them different career paths based on their interests and skills, including audio visual, ICT, cabling, finance, and more. The chance to be involved in the converging technologies between AV, ICT, cloud and cabling is also something many appreciate about working here.
"Some of our more innovative employees also love the fact that we are always looking to innovate and introduce new technologies into the industry, which makes their work more exciting and diverse.
"Overall, I think most employees will say that coming to work is enjoyable because we have the perfect mix between getting the job done to the highest standard as well as enjoying ourselves while doing so. "
What company values are most important to your staff?
Our core company values are LEARN, THINK, GROW and CONNECT. Even though the business places the same emphasis on each of them, employees tend to focus on different ones at different times. LEARN is always at the centre of focus, as everyone in the business is given the opportunity and encouragement to be trained, and to develop their skills and experience.
CONNECT has several connotations with the staff; it's not only about personally connecting with one another in the fun family work environment and connecting with customers and our industry. It is also about connecting technologies and solutions that put us ahead of our competitors. Our staff are often suggesting new ideas to pull together connected solutions from our different business lines – converging AV and ICT solutions is an example.
What if I'm still studying? Do you offer opportunities for graduates, school leavers or apprentices?
A big YES to all three!
Being part of our Graduate Programme is a unique and exciting opportunity! It is your chance to obtain greater exposure and experience and to put your know-how into practice. We offer the opportunity to perform multiple roles within our different business units on a rotating basis. This gives you more exposure to a range of departments, including sales, client services, technical services, fitout and construction, audio visual, data centre, estimating and finance.
During the 24 month programme, you will have the opportunity to spend some time with each team, allowing you to develop foundational knowledge, professional skills and networks. It truly is a great way to kick start your career.
Learn more about our Graduate Programme here.
We also have great opportunities for school leavers or electrical/telecommunications apprentices who are looking to build a long-term and fulfilling career in audio visual. We have developed a traineeship programme that offers the opportunity to build a career in AV by undertaking formal training and vendor qualifications, and by working with experienced technicians that will teach and mentor you.
The trainee role offers strong financial rewards, an excellent launchpad into multiple industries and an opportunity to study and learn on the job. If this sounds like a great fit for you, check out our careers page for current openings and get in touch.
What staff training and mentoring opportunities do you offer?
Employee training is a high priority for us at Syndeticom, which is reflected in our continuous learning-focused culture. We know many of our staff want to improve and, of course, we want them to develop within their jobs too. All employees are offered training opportunities in a personalised training plan developed for each role through our learning platform. This learning platform has a massive library of 700 different courses, and you can access it through your mobile, which means you can access training from anywhere at any time.
In addition, core competencies and qualifications are documented on our skill matrix for all positions within the business, and employees are supported in achieving their career goals.
We also encourage mentoring at all levels in the business. At the graduate level, this is done through a formal mentoring programme matching Syndeticom executives to graduates. Technical, operational and business mentoring is also encouraged in an informal capacity throughout the company.
Friday Lunch and Learns are also conducted regularly and are a fun and engaging way to provide training across the business on technical, operational, management, leadership and sales skills.
Finally, there are traineeships. We offer various degrees of support for technical staff that want to improve their skills or learn new ones. Examples of traineeships could be Cert III in Telecommunications, Cert III in Data and Voice, Cert IV in Networking, or similar qualifications.
What other employee benefits do you offer?
In line with our vision and our values of learn, think, grow and connect, we work hard to develop our people and build a culture that is fun, energetic and cohesive. Here are some of the initiatives in place in addition to training and mentoring, that help us to do this:
Health and fitness facilities, events and initiatives (including an on-site gym at one of our offices)
Support for charity and volunteer events that our staff are involved with
A recruitment bounty when we fill a new role with someone who was referred by a staff member
Annual and monthly awards for technicians and apprentices
Syndeticom gear
And more
Learn
Recent Career Insights