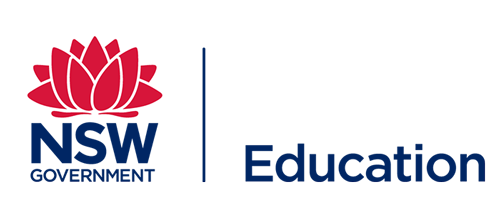 CONNECTING COUNTRY SCHOOLS PROJECT
Upgrading digital infrastructure across 862 schools and 13,000 learning spaces across regional NSW.
CONNECTING COUNTRY SCHOOLS
Project Overview
From November 2017 to December 2019, Syndeticom was contracted by the NSW Department of Education to lead the Connecting Country Schools project. But what made this Syndeticom's biggest project yet? It was about going the distance. Watch our video to learn more!
CONNECTING COUNTRY SCHOOLS
Project Scope
Our dedicated team worked across rural NSW, through every condition possible, carrying over 200,000 metres of cables and journeying over 125,000km. We had to digitally transform regional schools on a massive scale, by auditing, designing and installing wireless access point networks to 13,000 learning spaces throughout 635 schools across regional NSW – a project worth tens of millions of dollars.
Syndeticom was required to perform a full site audit of each individual school to determine the required solution incorporating new and existing wired and wireless LAN infrastructure. For each site we put together a design and construct brief to cover the installation of cabling, network hardware and wireless installations for each school and learning space. We used a combination of our own technicians and local regional subcontractors to bring work to each local community to boost their local economies.
At the end of the installation phase of the project Syndeticom was engaged to carry out independent QA audits of works completed by other contractors due to our efficient and effective program and understanding of the brief once assessed by the Department of Education. Due to successful works carried out in the initial contract and QA Audit Works, Syndeticom was awarded a "Vendor Management Engagement" contract for remediation of all defects discovered during this process for all other outstanding works from all other contractors and integrators. Post QA phase there were several items identified on 400 schools that were not captured as part of the initial project or deemed out of scope at the time that were bought back into scope. Syndeticom was the sole contractor engaged to carry out these additional works across all sites. Syndeticom then went on to assist the Department of Education with IT asset recycling and disposal process.
The project's success has led to more opportunities with further regional and metropolitan projects underway. In 2020 Syndeticom was contracted to complete the Metropolitan Network Upgrade project, which consisted of surveying, designing and installing network upgrades to a further 17 schools in Sydney's Metropolitan area, which was completed over a three-month period.
We have now been contracted by the NSW Department of Education to provide audit, design, and installation services to a further 73 regional schools under the Rural Access Gap Network Upgrade project, which is currently underway.